The Dingos, Cliff Adams, Dennis Davis, John Domaschko, and Larry Quill, were a rock and roll band formed in Erlanger, Kentucky in 1966. The band broke up in 1969 when Denny and John joined the U.S. Army.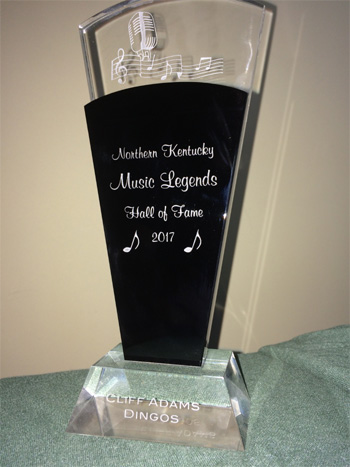 In 2017, the Dingos were inducted into the Northern Kentucky Music Legends Hall of Fame. Many other popular area bands, our friendly rivals from the era, have been likewise honored at concerts at the Fort Thomas bandshell.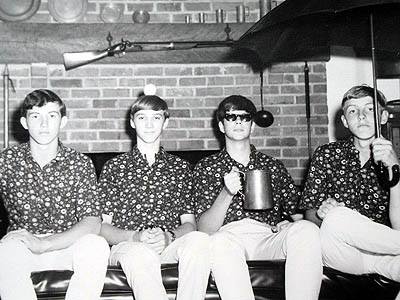 Above left to right: Dennis Davis, Cliff Adams, John Domaschko, Larry Quill (we were not as dangerous as we look).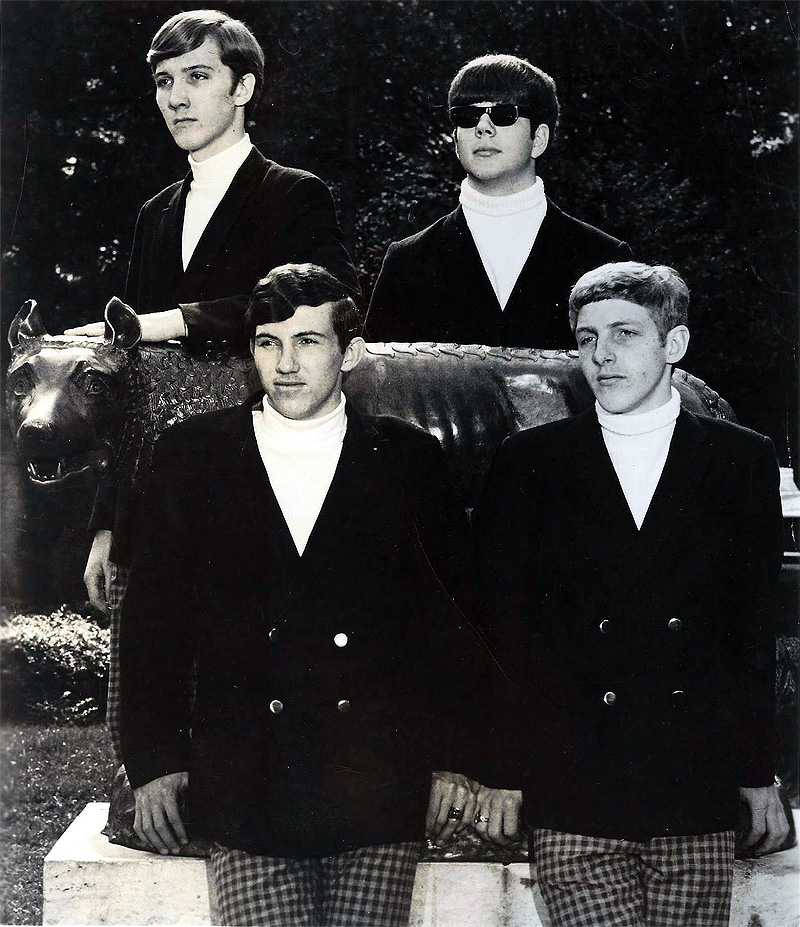 Posed in Eden Park for a promo shot c. 1968 - spiffy in matching outfits!
On Record
The Dingos made one recording on the Counterpart label, "You Don't Want Me" with "Vera" on the B-side. At our shows, we covered the songs of the British Invasion bands, Jimi Hendrix, the Doors, and the like. On record, we sound like The Strawberry Alarm Clock. We drove
all the way
to Louisville to cut the record - very exciting! We did not have funds to get the record played, even on local stations, but it was played - decades later - on the 60s radio program at M.I.T. -
3 TIMES!
Denny Davis in Memoriam

My fellow Dingo, Denny Davis, succumbed to cancer on December 22, 2009. He was a true and loyal friend and a fine musician. A self-taught guitarist, Denny worked very hard to get every note and nuance right on his lead guitar parts; on our Pink Floyd covers, he played the solos exactly like David Gilmour. When the NKY Legends inducted the Dingos, Paul Bromwell filled his shoes admirably. Denny would have been so proud and pleased. Some of the best evenings in my life were spent playing with Denny in our Adams & Davis duo. We miss him.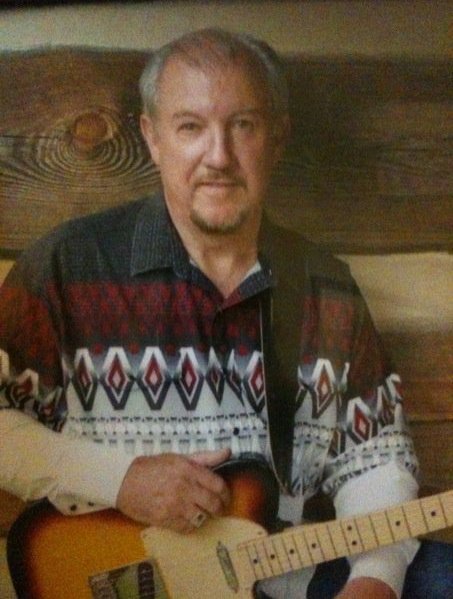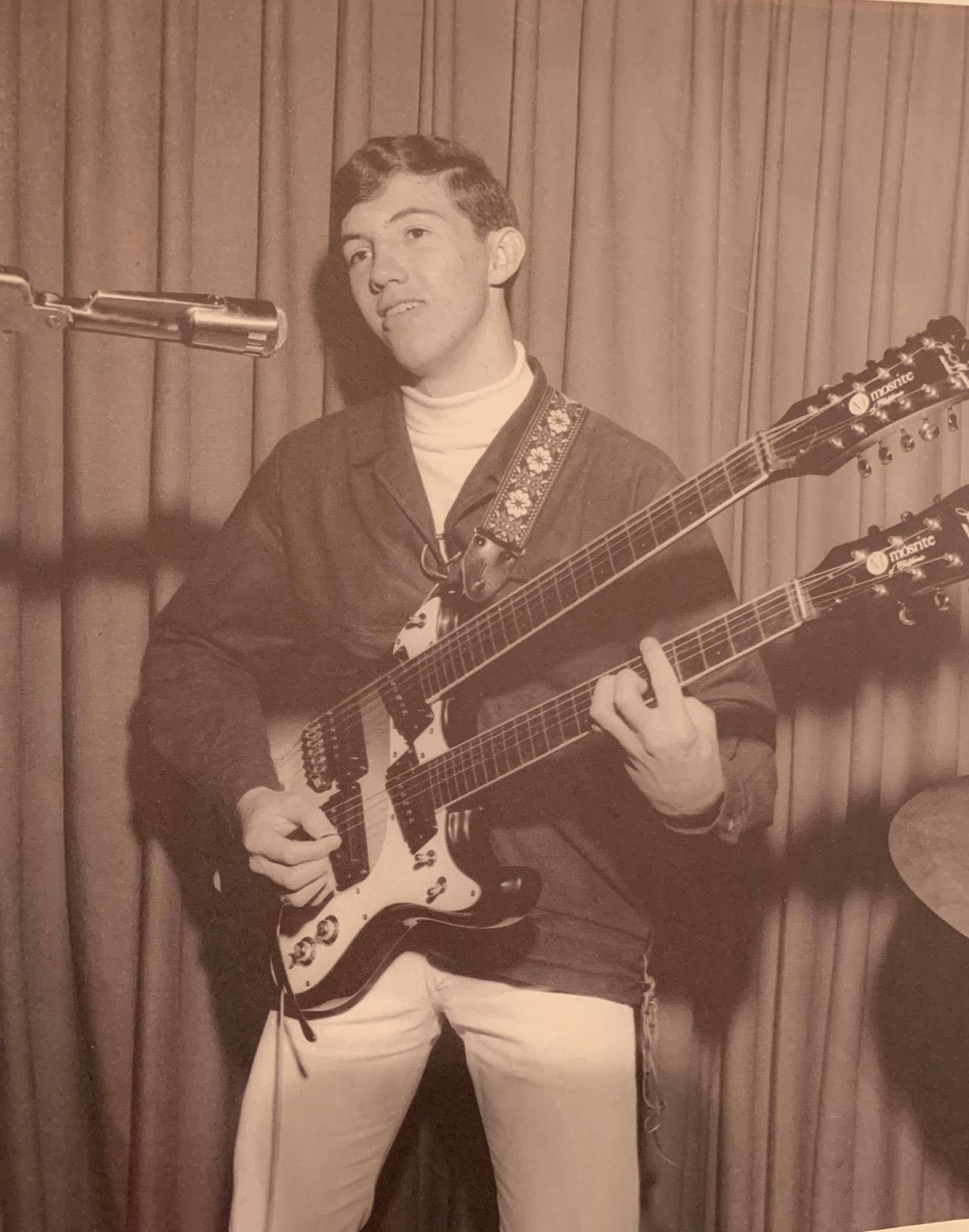 Dennis Davis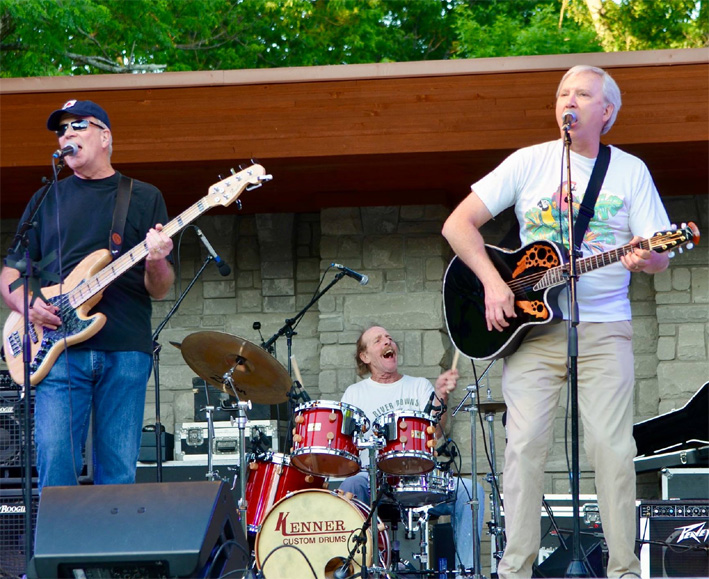 The original Dingos, missing Mr. Davis: John, Larry, and Cliff, 2017 performance at our induction into the NKY Music Legends HOF. Paul Bromwell, not pictured, played lead guitar.